The Client
The client is a multinational data center provider with collocation connection facilities across the globe. The name is anonymous due to privacy reason.
The Requirement & challenges
   Video conferencing solution which provides connectivity among North America, Europe, Asia and Australia.    Compatibility of the solution across all regions.    Solution needs to have two display panels.    Solution must provide 4K resolutions with camera movement on sound tracking.    Solution must accommodate around 10 – 15 people.    Original proposed solution was Cisco SX 80 which was aged technology and superior in cost.    New construction site required project management and co-ordination with builders.    Budget was restricted.
The Solution
   NK2IT suggested Cisco Webex Room Kit Plus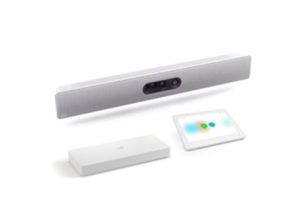 Brings intelligent views to medium to large-sized rooms with discreet, integrated cameras.    Best overview: Automatically detects meeting participants and provides ideal framing.    Speaker tracking: Detects and switches between active speakers and provides ideal framing.    Great audio experience with integrated speakers and microphones    Automatic noise suppression reduces disruptive sounds coming from the meeting room.    Simplified meeting-join experience with One Button to Push (OBTP) for scheduled devices in a Cisco Webex meetings, whether registered on-prem or to Cisco Webex.    Automatic wake-up: System "wakes up" when someone walks into the room, and recognizes them through their mobile device.    Easily controlled by the Cisco Touch 10 control unit or with a Cisco Webex Teams app.    End-to-end security.    Supports dual screens for video and content.    4K content sharing (local 30 fps; remote 5 fps)    Supports Wi-Fi
Project Outcomes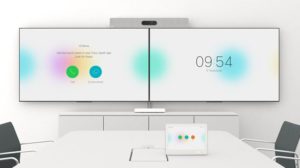 Successful fit-out for video panels and respective cameras.    Smooth installation via VLAN and integration with Webex licenses.    Client was able to organize the video conferencing within hours.    NK2IT provided detailed documentation which is helpful for all new users.    Payment was made in a flexible plan to accommodate budgetary requirement.